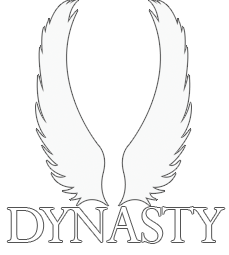 Dynasty Gaming
..is a brand new multi-gaming community that lets players socialize with other gamers and grow their clans. Most importantly, Dynasty Gaming brings gamers together to have the best time possible.
Why join the Dynasty Gaming community?
By joining the DynGaming community, you can chat on our forums, have your gaming clan join our community, recruit players, join a clan, play on on our boosted fps servers, and have a great time.
Dynasty Gaming was created to allow gamers to fully enjoy the game along side with gamers from everywhere.
Sounds great, how do I join?
All you have to do is drop by our forums, join our steam group, or just play in our servers and you are already apart of the community.
However, we do invite you to join in our forums as there are many things you dont want to miss. With our forums you can join a team, recruit for your clan, be updated with any dynasty gaming events, or just have a good forum discussion.
Can my clan be apart of Dynasty Gaming?
Yes, if you join our forums and talk to the staff, your clan can have forum space, server priveledges and use of our match servers.
Website/Forums - www.DynastyGaming.org
DynastyGaming Steam Group
Servers
Ventrilo
Join our public ventrilo at..
ip: v05.darkstarllc.com
port: 27777
Counter Strike:Source
Public #1 - GunGame v5 Random - 100 Tick 2000FPS NFO Ultra-Accelerated
Public #2 - Normal Gametype ECO League Configs. Accelerated 100 Tick.
Public #3 - Normal Gametype Standard Configs. Accelerated 100 Tick
Servers are brand new and perform at the highest standards. Please help us populate the servers by having a good time and playing with us.
Match servers are also available for clans.
Coming Soon...
Servers for other games.. tf2, etc.
Climb server
GG DM server
and much much more.
If you have any questions about Dynasty Gaming or any general inquiries, join our forums and talk to an admin. We may be just starting, but we are going far and we appreciate your help.
​